Todmorden Foundation's story begins with a generous and forward-thinking man who quietly ensured the future of the landscape and the community. Quaker industrialist William Poole Bancroft (1835 – 1928) used wealth derived from the Bancroft Mills to invest in the future of the community, and the lives of the people within it.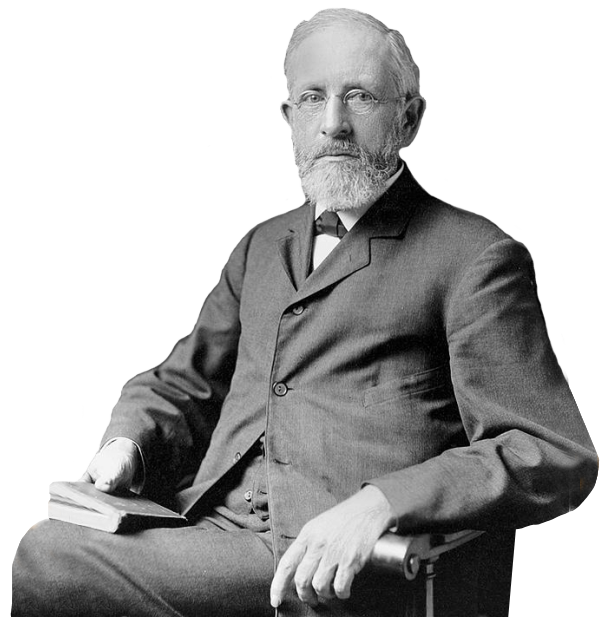 William Bancroft dedicated much of his time, land, and fortune to an early experiment in urban planning. He worked with landscape architects to "secure a subdivision of property as will be economically valuable, designed to meet the demands of all grades of wealth, including that of the day laborer." Bancroft built 350 brick houses, with affordable rents, open to all workers. Each house had a garden and private entrance and was located along a parkway.
Bancroft envisioned improved urban life, but also anticipated future development and the need for conservation. He amassed more than 1,300 acres for parklands beyond the boundaries of Wilmington, anticipating that Wilmington and Philadelphia might one day meet. Someday, he reasoned, land in the Brandywine Hundreds would be needed for its environmental and aesthetic value – and it has been.
Bancroft's Quaker modesty ensured a subtle legacy – and yet he had an extraordinary impact on the city's landscape. Bancroft Parkway's greenway proudly rolls through neighborhoods of varying socioeconomic makeup, while "The Flats" still offer safe and stable rental options for working class families. Meanwhile, much of the beautiful acreage Bancroft aimed to preserve is intact – now a part of Delaware's first National Park and Brandywine Creek State Park.
Todmorden is proud to carry on the Bancroft legacy by promoting the stabilization of neighborhoods, the prevention of urban blight, and developing affordable housing within the City of Wilmington.